WHAT IS A DIPLOMA OF PROPERTY?
The CPP50307 Diploma of Property Services (Agency Management) is WCPT's offering for real estate professionals aiming to advance their careers and knowledge level.
Because you want to reach your potential – and then extend it even further.
Lead – not follow. Create – not imitate.
And achieve authentic success in real estate, by anyone's measure.
The Diploma is also the educational pre-requisite to applying for a real estate licence in Western Australia. A triennial certificate and real estate licence is required by any real estate professional looking to open their own office, employ other sales people or property managers and run a real estate business in bonafide control.
WCPT is a nationally registered training organisation (RTO 51792) which means your Diploma will be a nationally recognised qualification.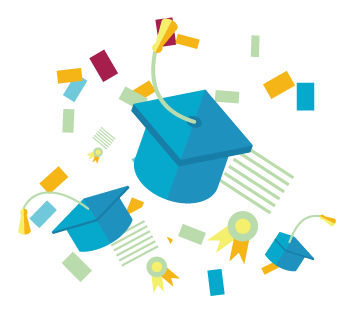 NOTICE: THE DIPLOMA IS CHANGING
The CPP50307 Diploma of Property Services is the current qualification recognised by DMIRS as the requirement for a licence application.
So what's changing?
A new CPP51119 Diploma of Property Services (Agency Management) is due to be introduced. In addition to the new Diploma course, DMIRS are also considering the need for an upskill to the full new CPP41419 Certificate IV in Real Estate Practice as a requirement to apply for an agent's licence.
Update as at 6th September 2019
DMIRS have confirmed the new CPP51119 has not yet been approved as a qualification to apply for your licence. This means WCPT will not be offering the new course until DMIRS have made a decision on what courses they require you to complete in order to apply for a licence – makes sense, right?
I want to complete my Diploma now, what course should I complete?
DMIRS have confirmed the teach out period for the current CPP50307 Diploma of Property Services (Agency Management) has been extended from March 2020 to September 2021.
This means WCPT are able to continue to offer the current course accepted by DMIRS (CPP50307 Diploma of Property Services), with a 6 month enrolment, at a discounted price!
Terms and Conditions:
The Diploma RUN OUT course is a heavily discounted version of the usual course offered by WCPT.  I understand the discount is in price, not quality.
This offer is only valid for enrolments prior to 31st December 2020. The enrolment period for this course will end 12 months from the date of enrolment.  I understand there will be no extensions and no exceptions to this condition.
Full payment must be made prior to course completion.
All work assessments must be submitted, marked and completed within your 12 month enrolment period.
I understand class attendance is required for Trust Accounting, Financial Management, Selling Businesses and Rural Sales as these modules are not available externally.
In the event that life gets in the way, and I am unable to complete the Diploma within 12 months, I understand that extension fees may apply. These will be $1000 for an additional 3 months, or $2000 for an additional 6 months. A 6 month extension is the maximum available.
All other Terms and Conditions as per our General Terms and Conditions
MODULES & ASSESSMENT SESSIONS
For those of you thinking of doing your Licensee course, save your time looking around at other service providers and book in immediately with WCPT. From your initial consult with Jackie and the team you will feel confident within yourself that you will be able to complete the course. Jackie and her team provide excellent training from the class room, tutors, on-line, and telephone assistance. WCPT have all the knowledge and facilities required to ensure that you enjoy the entire experience. Just do it now, make the call.