Real Estate Property Management Course – Online
This course will grant you the educational requirement to register as a restricted real estate representative working as a property manager
Enrolment Period
6 Months
Most people hand-in their assessments 2 to 3 weeks after finishing the in-class component of the course. However you can take as long as you need within your enrolment.
Course Length
11 hours of online video content
You'll study online, in the comfort of your home, or anywhere else, anytime! This course is made up of videos and online assessment items.
Investment
$490
This includes all of your external course materials, as well as access to extra property management specific course materials.
Would you prefer an unrestricted course?
In Western Australia, getting a restricted registration means you can only work in property management. If you'd prefer not to restrict yourself,click here to learn more.
Get started in the real estate industry
There are two main entry paths into this exciting industry, these are Sales or Property Management. Both are demanding yet rewarding careers that require motivated, charismatic, organised individuals with a flair for communication and a love of people! The great news is that our registration course will equip you to do either job – or both jobs if you really like working! Our registration course covers both sales and property management. The in-class, face-to-face component will give you the educational requirements to be registered as either a sales representative or a property manager. If you are seeking 'in depth' knowledge as a property manager, we will give you unlimited access to online training videos and a workbook (whilst your enrolment is current) to assist you in specialising in the area of property management, at no extra charge.
The online property management course is the first step in your Real Estate Property Management career, as such, it's made for people who are not currently in the Real Estate industry. PLEASE NOTE: This course is available only to individuals located in Western Australia.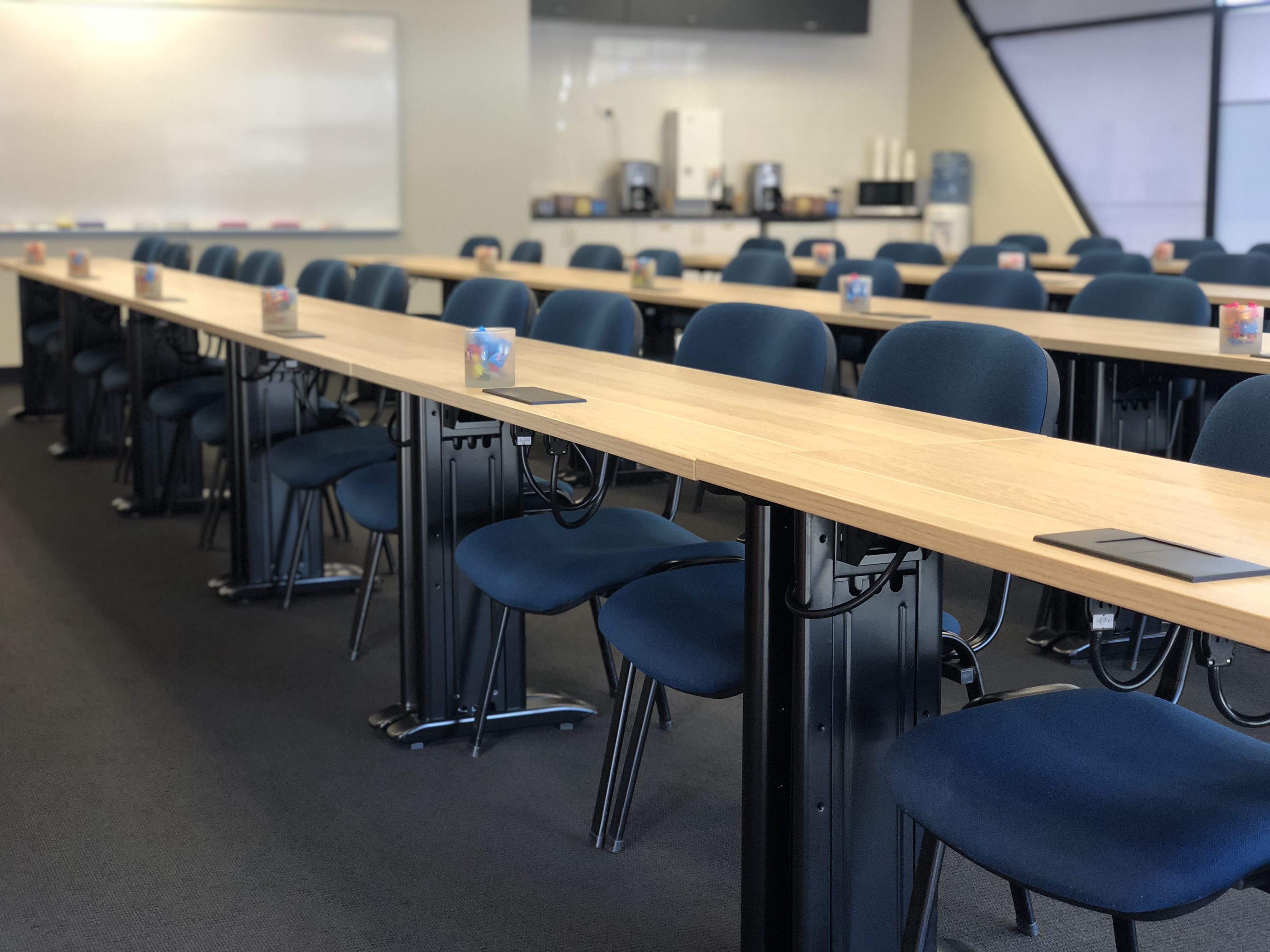 Ready to get started?
Click book now below to see a list of upcoming face-to-face classes.
Online Module 1
This module covers:
The business of real estate
Online Module 2
This module covers:
The legal framework
Online Module 3
This module covers:
Titles and plans
Online Module 4
This module covers:
An overview of property management
Online Module 5
This module covers:
In-depth property management
The real estate registration course is changing
A new CPP41419 Certificate IV in Real Estate Practice, made up of 18 units of competency, is due to be introduced in 2021. DMIRS are currently drafting amendment regulations to prescribe the new qualification requirements for the registration of sales representatives and property managers, which are likely to be:
Unrestricted Registration: Full Certificate IV in Real Estate Practice (18 units of competency)
Restricted Sales Registration: 13 units of competency
Restricted Property Management Registration: 12 units of competency
All you need to know for now is, the teach out period for the current course is valid until 2021.
The nationally recognised units of competency that make up this course are part of a skill set taken from the Certificate IV in Property Services (Real Estate) – CPP40307 as part of the CPP07 – Property Services Training Package. This course will give you the educational requirement to be registered as an unrestricted sales representative by DMIRS and work as either a sales representative or property manager in Western Australia.
CPPDSM4007A Identify legal and ethical requirements of property management to complete agency work
CPPDSM4010A Lease property
CPPDSM4011A List property for lease
CPPDSM4013A Market property for lease
CPPDSM4016A Monitor and manage lease/tenancy agreements
CPPDSM4080A Work in the real estate industry
You can read more about the nitty gritty details on the DMIRS website
General Terms and Conditions
The enrolment period for this course is 6 months
In the event that life gets in the way, and you are unable to complete within 6 months, you understand that extension fees may apply. These will be $90 for every month over the enrolment period. A maximum of 6 monthly extensions available.
The marking period for submitted assessment items is 10 working days, but we always work hard to return your work to you faster than this.
Work must be submitted through our online portal realplace, any emailed work will not be accepted.
Further conditions apply as per our general terms and conditions